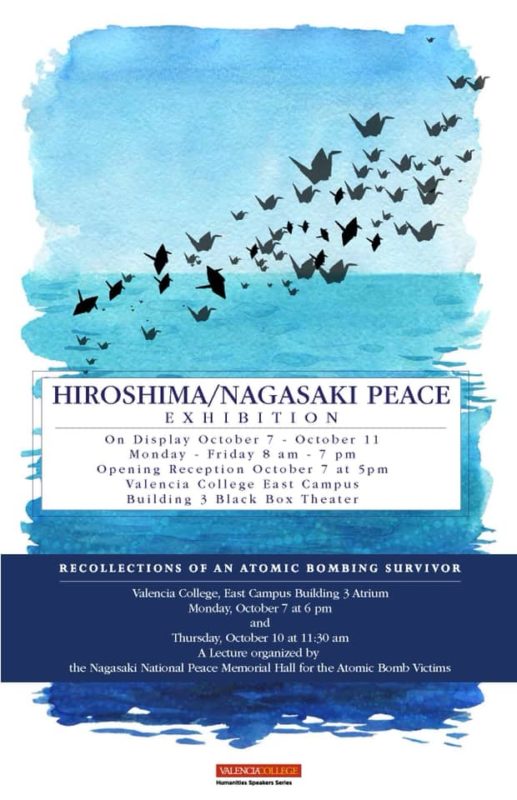 Nadia had the wonderful (and heartbreaking) opportunity to visit both the Nagasaki and Hiroshima bomb memorials in Japan, and with the support of Valencia College's Humanities Speakers Series, they brought to Orlando an exhibit directly from the Nagasaki Peace Memorial Hall for the Atomic Bomb Victims. This is only the third time this exhibit has been in the U.S.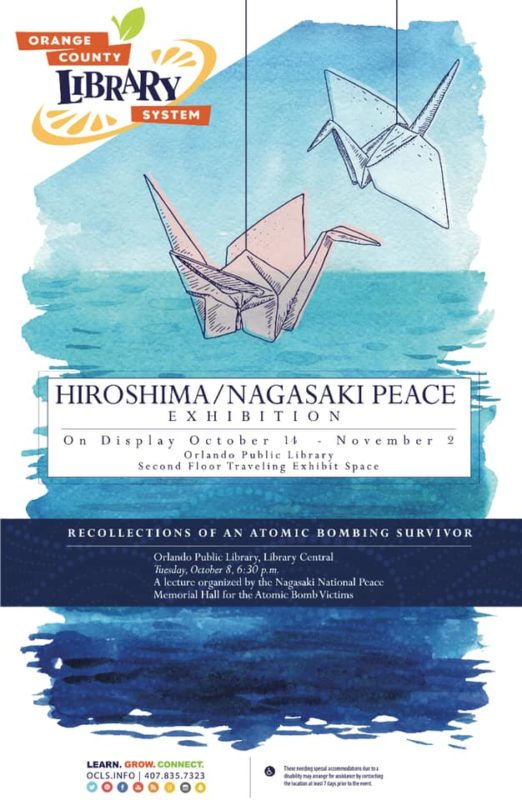 The exhibit was accompanied by talks by keynote speaker Mr. Sadahiro Kiyono, a survivor of the Nagasaki bombing (an 8-year old boy at the time), who will share his recollections of the event and the fallout over the years as the effects of radiation manifested among his friends and family.
The exhibition featured images of Nagasaki before and after the atomic bombing and the lingering effects of nuclear weapons on human beings. The exhibit moved from Valencia College to the Downtown Orange County Library where it stayed for the rest of the month. Talks took place in both locations as well as at the Winter Park Library.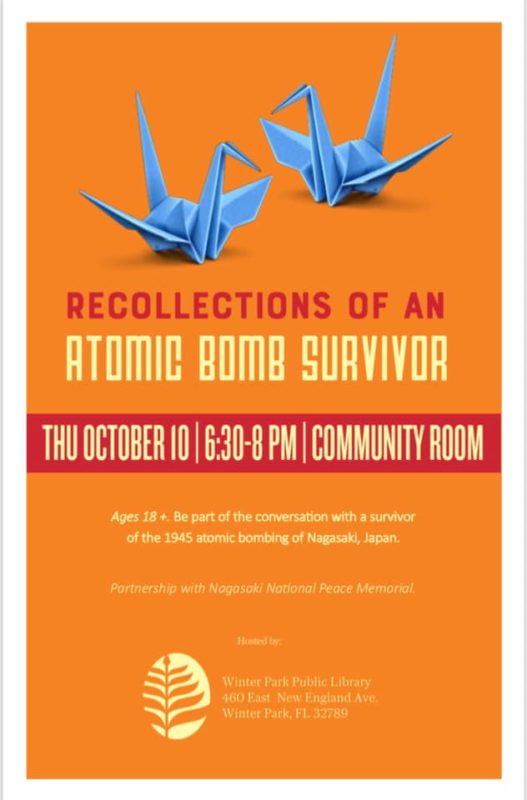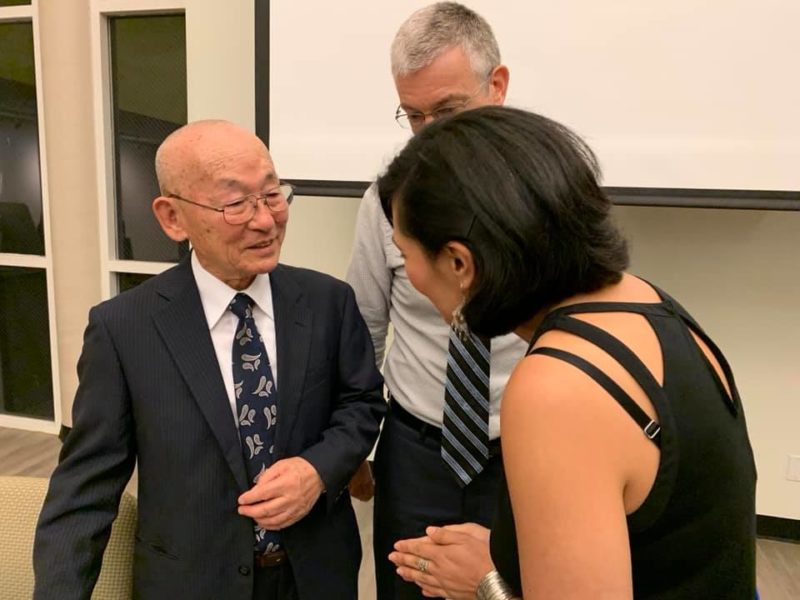 Attendees to the reception, exhibit, and talks had the opportunity to learn to make origami cranes, which emerged in the aftermath of the bombing as symbols of peace, and to leave their thoughts on cards that will be returned to the Nagasaki Foundation to be preserved in their Peace Memorial.