Nadia works with different community groups and organizations facilitating workshops and artistic/social processes that seek to create awareness and generate social change through the exploration of new forms of expression and ways of telling personal and collective stories. In addition, these workshops and processes use art as a mean to explore social issues and oppressions such as gender inequality, hegemonic masculinity, migration and immigration, privilege and racism. Nadia's workshops and processes focus on personal and social change, and incorporate various techniques and different types of art including Theatre of the Oppressed.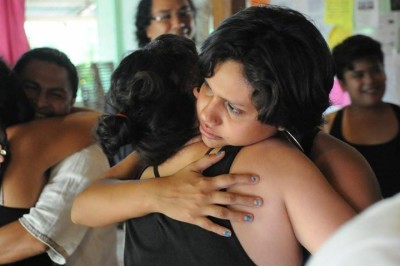 These workshops and processes often turn into compassion and healing spaces, where the individual connects with his/her own emotions, feelings, history and memory, and in turn he/she connects with others and thus understands that he/she is not alone; we share pain and our vulnerabilities are collective.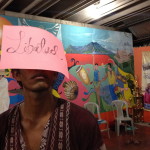 Nadia has experience facilitating workshops and processes in the United States as well as abroad. In the United States, she has worked with homeless and low-income children and adolescents, students, teachers, activists, youth in addiction recovery and other high-risk populations, in addition to rural women and adolescent immigrants. She has worked with teenagers at the Hope Community Center; she is also part of the Art By Coalition Children (ABCs) program at the Coalition for the Homeless of Central Florida, and works closely with the Youth and Young Adult network of the National Farm Worker Ministry (YAYA).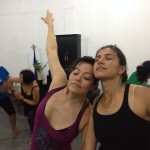 She also has a wide international experience as she has facilitated workshops and processes for various groups and organizations in Guatemala, Brazil, Nicaragua, Australia, and Mexico, including workshops and processes for indigenous people in Guatemala, patients of a psychiatric hospital in Brazil, journalists and decision makers in Nicaragua, Aboriginal women in Australia, and women with migrant family members, in Mexico.

For a list of some workshops/processes available, click here. Remember that workshops/processes may be adapted to particular subjects and/or needs.