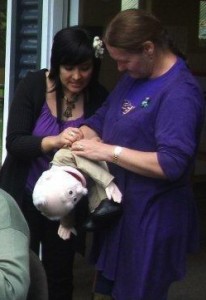 During Nadia's participation in Rotary's GSE in Australia, Albury City Arts Council invited Nadia to teach a puppetry and performance workshop and flew her from Melbourne
Albury City Arts Council works in many areas with the Aboriginal community. The Council brought Nadia to help a group of women develop a performance piece for a fall festival. The women hope to introduce their culture to the community via puppetry, arts, and crafts.
It was a wonderful experience and Nadia was humbled and excited to be part of this project.