Under Nadia's direction and with the help of local puppeteer Jamie Donmoyer, Members of YAYA, the Youth and Young Adult Network of the National Farmworker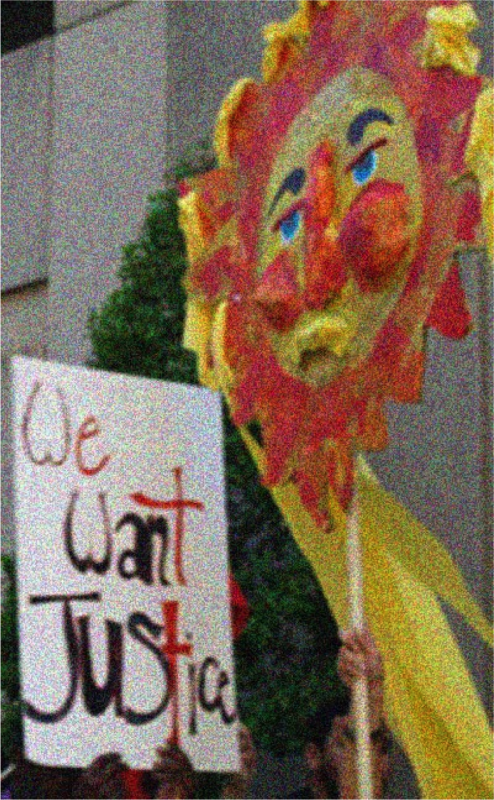 Ministry, got together in a series of workshops to design, construct and decorate parade puppets. YAYAs designed puppets that told the story of farmworkers. The sun represented hope, as well as the long workday of a farmworker. The working woman represented the families that pick our food, and the flower is one of YAYA's logos, which demands the stop of pesticide use.
These puppets are fighting for justice, as they are being used in rallies and pacific marches that demand justice for farmworkers!