The virtual panel discussion Women of Color in the Arts took place on March 31 and Nadia was one of the guest speakers. The talk was part of the Dr. Charles White Speaker Series, founded by the Creative Arts Department Anti-Racism Committee for Equity, at Stetson University. The Series' mission is "to advance equity for and inclusion of historically underrepresented ethnicities and races" in the creative arts at Stetson University.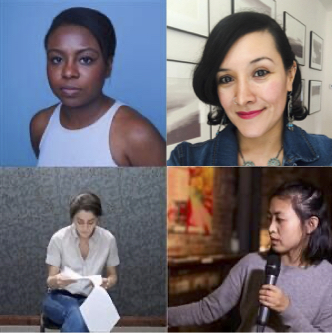 The discussion focused on career paths of women of color in the arts. Panelists included Stacey Derosier, MFA (lighting design), Nadia Garzon, MLS (acting and directing), Erica Palmiter, MFA (performance art and art education) and Winnie Yoe, MA (design and interactive art).
The series brings visiting artists of color to Stetson University's campus to share their work and experiences with students and the community.